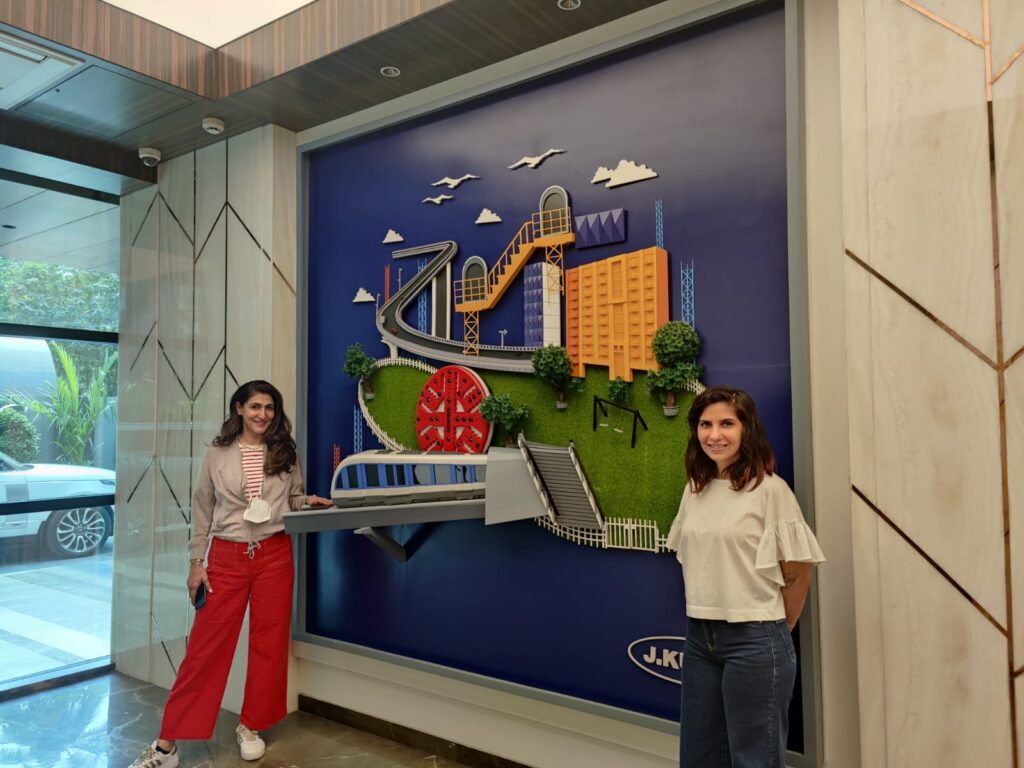 Over the years, Trinity has had the opportunity to add art aesthetics to many a corporate office space, their latest being J Kumar Infraprojects' office in Mumbai. J Kumar is one of India's leading infrastructure companies whose motto "Dream Big & Work Harder" resonated with us, which is why the design process was seamless.
Trinity has curated 5 specific 3D murals that highlight the various equipment and elements constructed by J Kumar. The 3D murals feature miniature replicas of their counterparts, such as the metro, TBM and flyover.
The artworks are showcased at the corporate office to remind their team of their achievements and inspire them to create more projects in the future.